The 2023 Subaru Love Promise Customer and Community Commitment Award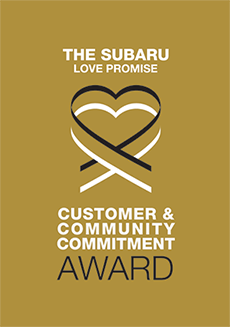 We've been nationally recognized for our dedication to our customers, our community, and the Subaru Love Promise.
We're honored to receive the 2023 Subaru Love Promise Customer and Community Commitment Award. This award nationally recognizes elite Subaru retailers who provide an exceptional customer experience at every interaction with Subaru. These retailers have also demonstrated an outstanding commitment to supporting passions and causes in their local communities in important areas such as the environment, community, health, education, and pets.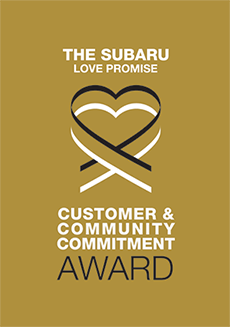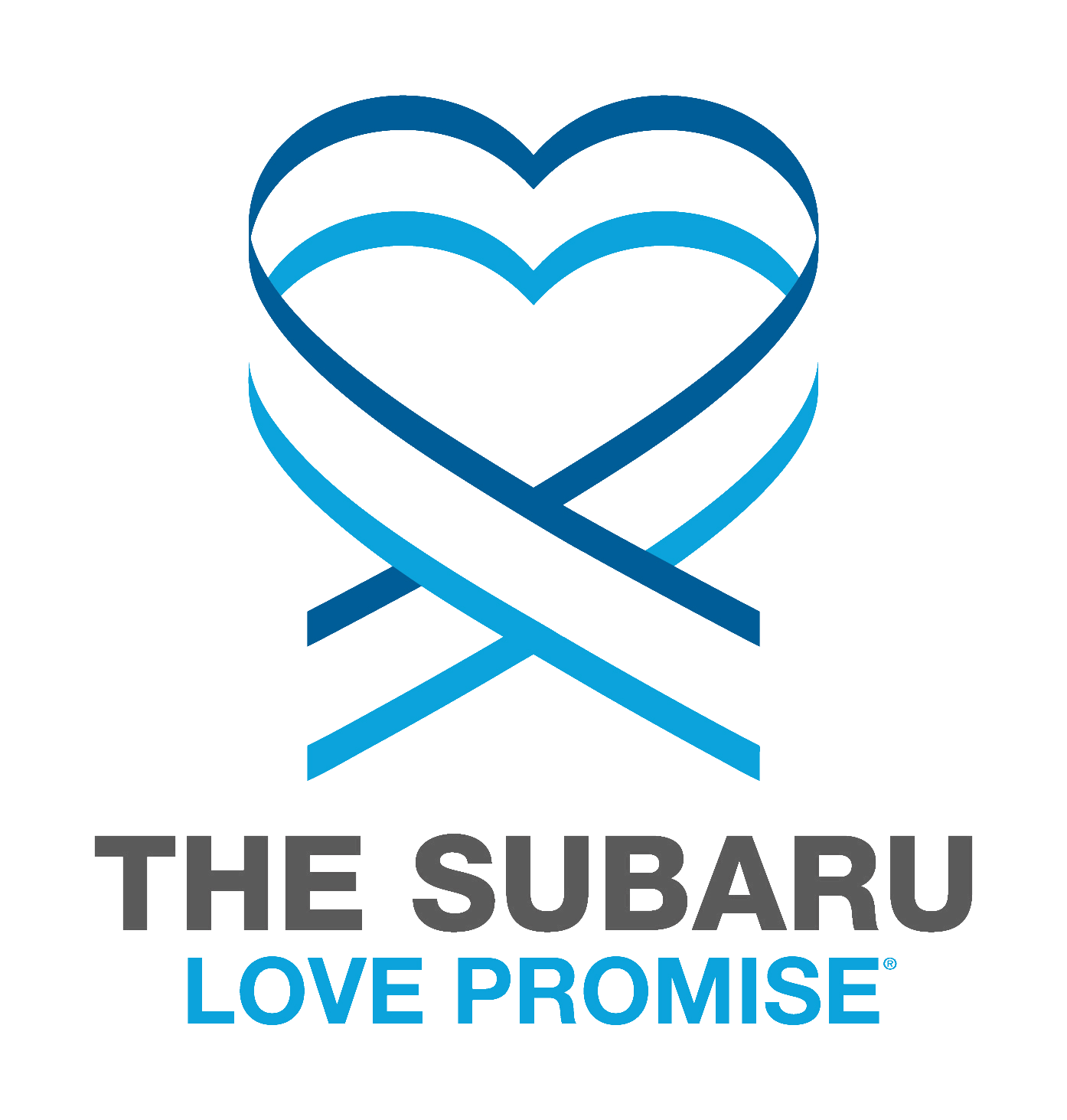 What is the Subaru Love Promise?
Subaru and our retailers believe in making the world a better place and the Subaru Love Promise is our vision of respecting all people. This is our commitment to show love and respect to our customers and to work to make a positive impact in the world.
How is North Park Subaru at Dominion dedicated locally to the Love Promise?
Our Love Promise can be seen in various partnerships with local charities and non-profits. We're grateful for the opportunity, not only to be a part of our community, but to serve it as well.
Kendall County Animal Shelter, SA Missions Bark in the Park , Open Trail Ranch , Hill Country Animal League, Guide Dogs for the Blind
Government Canyon State Natural Area, Fest of Tails
Sul Ross Middle School, University of Texas San Antonio
FairWay for Warriors , SAPD Blue Santa, Ronald McDonald House, Transformation House
Leukemia and Lymphoma Society , Rainbow Senior Center at Kronkosky Place, Dietert Center of Kerrville, Golden Age Center of Comfort , Make A Wish
Love Promise Stories from North Park Subaru at Dominion
Subaru and North Park Subaru at Dominion believe in making a positive impact on the communities in which we live and work. We uphold that belief through our Love Promise Community Commitment. Every month, we select inspiring stories from customers and partners from around our area who strive to support our collective commitment and feature them here
RUSTY THE LAB - BRANDY R
Rusty came to our shelter as a stray. We didn't know anything about him, just that he was a beautiful, sweet dog. We did our medical intake on him, and it turned out that he was heartworm positive. Luckily, we are blessed to have a medical budget to where we can treat some of the dogs that have medical issues such as heartworms. We started his medicine to get him ready for his treatment which was a month away. During that time, some high school students were coming into volunteer to help with the animals. One young man became very fond of Rusty and wanted to adopt him knowing he had heartworms. With the blessing of his parents, he was able to adopt Rusty, and give him a chance at a new life, and help him through his heartworm that would be coming up in a few weeks. Most dogs with heartworms that come into shelters do not get the chance and the positive outcome that Rusty got! We are so happy that he found his forever home, with someone who will love and care for him thru through medical treatments. Thanks for your support, Subaru!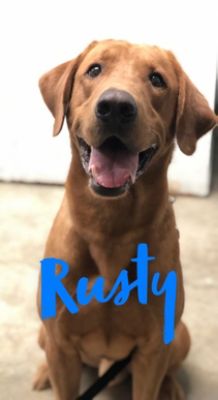 ---
Loves to Learn - Emilee G
We had the honor to work with Subaru Loves Learning to help fill a classroom with school supplies at Hatchett Elementary. Subaru shipped the school supplies of pencils, color pencils, glues, papers, and markers straight to the class. Being able to help our future generation is something amazing we are able to do with our community.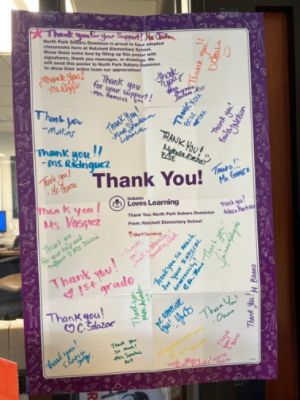 ---
Diploma Dash 2022 - Emilee G
This year we were honored to be the presenting sponsor at the UTSA Diploma Dash of 2022. Every year nearly 2,000 runners, walkers, dogs, and observers trek to The University of Texas at San Antonio to participate in the diploma dash. Our Subaru Outback was the pacer car that led the runner around the campus with two of our sales consultants Jessie Medrano and Michael Jimenez competing in this event. The proceeds from the race benefit the UTSA Alumni Association and their scholarship program.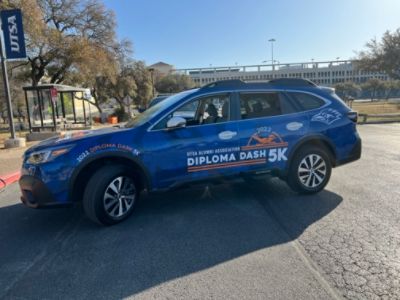 ---
2022 Leukemia & Lymphoma Society - Emilee G
As part of Subaru Loves to Care, this June is the 7th year we've been partnered with the Leukemia & Lymphoma Society (LLS) to donate blanks, arts & crafts kits, and messages of hope to patients at cancer treatment centers. It is truly a blessing to visit all the staff and patients at Texas Oncology, being able to talk to these amazing fighter. Can't wait to come back and see y'all again. North Park Subaru at Dominion Loves to Care.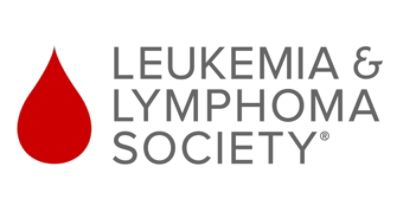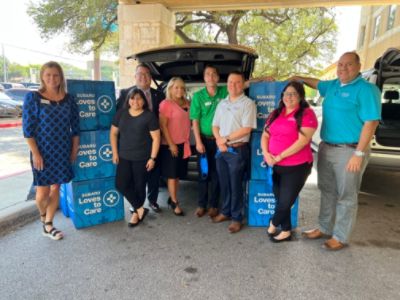 ---
Fairways For Warriors - Emilee G
In the past 2 years we have been able to donate almost $80,000 to Fairways for Warriors SA. This is a great organization that helps our combat wounded veterans and their family. We look forward to supporting this great cause with Fairways for Warriors in the near feature!
---
SAPD Blue Santa - Olivia W
This was the first year we partnered with the SAPD Blue Santa. Thanks to our staff and customers, we were able to donate an abundance of toys. Very thankful for our police officers that keep us safe and for how they are involoved in our community.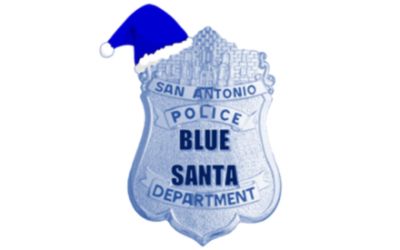 ---
Ronald McDonald Donation - Olivia W
This year, we were able to donate $160 of cleaning supplies to the Ronald McDonald house. These cleaning supplies help the facility stay clean and protect the children undergoing medical care. Ronald McDonald House Charities of San Antonio provides a safe and caring home away from home for the families of children receiving essential medical services in San Antonio, Texas.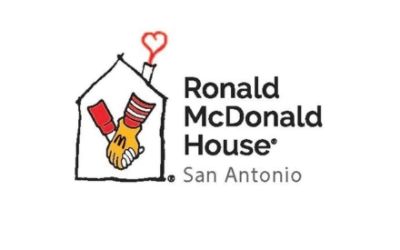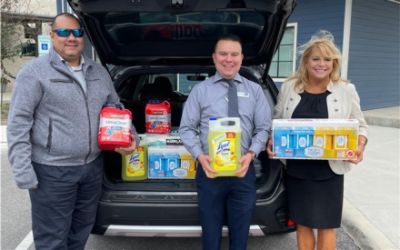 ---
Wishes Inspire Hope - Olivia W
Once again, this year we were able to support Make A Wish by donating $300 of toys. We are honored to be able to give toys to the children that are in recovery or going through treatment. We hope that these toys bring a smile to their face and a light of hope 💙 Wishes Inspire Hope #makeawishfoundation #subarusharethelove #lovepromise #givingback #thedominiondifference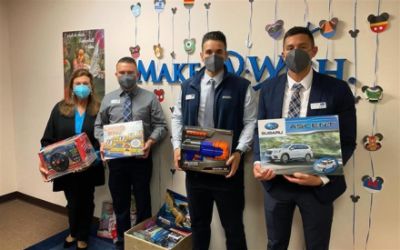 ---
Meals on Wheels at Dietert Center in Kerrville - Olivia W
Today we spent the morning at the Dietert Center in Kerrville, sharing the Subaru love! We were able to watch all the volunteers prepare for the Meals on Wheels deliveries and stuffing the Subaru with pet supplies. It was incredible to see how many people stopped by to donate items for the seniors. Both Paige and Brenda are very involved with the center and love their community. It was truly a pleasure being a part of this wonderful outreach and touring the beautiful facility they have. On a daily basis, they have 50 seniors for lunch at the center and the volunteers deliver 300 meals a day. The volunteers were extremely nice and very proud to be a part of this organization. Dietert Center, in Kerrville, has roughly 200 volunteers that go out to deliver meals and more that run the center. Monday through Friday, they have 17 different routes that deliver meals and pet supplies. If you are looking for ways to volunteer, click below! https://www.dietertcenter.org/volunteer.html #Mealsonwheels #Sharethelove #subaru #thedominiondifference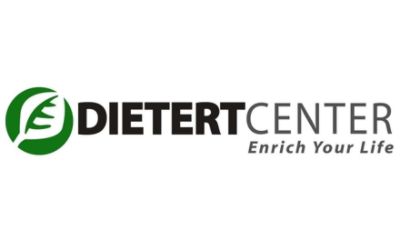 ---
Chili Cook-off at Comfort Golden Age Center - Olivia W
This past weekend, we visited with Comfort Golden Age Center for their 5th annual Chili Cook-off! For the past three years, we have supported the Comfort Golden Age Center for the Subaru Share The Love Event. This year, we joined in on their chili cook-off and stuff the trunk. Thanks to everyone in the Comfort, Texas area, we were able to not just full up the Subaru Outback with food and pet supplies, but we overflowed the Subaru! Our hearts are so warmed by how the community comes together to help support an amazing non-profit organization. Dinah, the president of Comfort Golden Age Center, was such a pleasure to work with! She loves her community and is very involved. We had the opportunity to really see what she does for her community and how the organization comes together. The senior center started in October 1987, and now they serve about 100 seniors per year, providing physical and mental health, nutrition, and education. This, by far, was a breathtaking experience for us and to be able to see first hand their community and love for this center was remarkable! We look forward to continuing our support and helping in other areas in the future. #wearemorethanacardealer #suabru #sharethelove #mealsonwheels To donate and support the Comfort Golden Age Center click here. http://www.comfortgoldenagecenter.org/portfolio.html
---